Notes from the Farm
For the past week we have been concentrating on getting the rest of the warm weather crops (cucumbers, melons and winter squash) out into the fields.  This involved readying the soil; removing the quake grass, discing in the small weeds, making beds and irrigating the dry soil.  So much effort goes into the preparation of a viable space to grow vegetables.  A good foundation makes all the difference.
This Week's Veggie Feast
Spinach, Spicy Mustard Greens, Garlic Greens, Tatsoi (oops! not in the photo shoot), Oregano, Radishes and Asparagus
New This Week
Woe to those who know only the taste of stale spinach.  Freshness is a must for this vegetable. The leaves of this spinach crop are thick, crisp and oh so yummy.  Perfection! Some fun facts about spinach: Native to Persia, spinach has been under cultivation since the 4th century. Inedible wild relations can still be found in the region, but fortunately cultivation has created varieties that grow in many climates.  This versatile leafy green made its way through China, India, and finally Europe, which makes this green usable in a variety of cuisines.
A combination of three mustard greens, Ruby Streaks, Golden Frills, and Mizuna.  All have serrated leaves and a slightly pungent bite.  Excellent addition to any salad, or sandwich.
Young, tender garlic, not yet formed into bulbs,but still with that pungent, vibrant taste!  Remove the roots before using.  The stem is still tender so you can use the lower half of the stem and the developing white bulb.   Use as you would a clove of garlic.  See recipe below
Garlic Greens
Tatsoi, an Asian green, is also in the mustard family. This versatile green can be eaten raw in a salad or sandwich, sauteed, paired with eggs, baked in a hot dish, added to soup….similar in usage to spinach.
Native to the Mediterranean region, oregano is used widely in Italian, Mexican, and Greek cuisine.  The fresh leaves provide robust flavor that is slightly peppery, with notes of camphor and lemon.  The sharpness of this fresh herb mellows when dried.  While there are flavor differences in the various varieties of oregano, once dried it can be used in many types of dishes.  To learn how to dry herbs click here.
Delightful, colorful, bunches of fun.  Two radish recipes below, for the root AND the greens.
Recipes
Roasted Radishes
Ingredients
1 bunch radishes
2 TBSP extra virgin olive oil
1 tsp oregano (or seasoning of choice)
salt to taste
1/2 lemon, juiced
Directions
Preheat oven to 450 degrees F.

Cut radishes into halves; cut any large radishes into quarters. Stir olive oil and oregano together in a bowl and toss radishes in mixture to coat. Spread radishes onto baking sheet; sprinkle with salt.

Roast in the preheated oven until tender but firm in the centers, tossing every 5 minutes, 15 to 20 minutes. Drizzle with lemon juice.
Source: Adapted from Rachel Cooks
Radish Leaf Pesto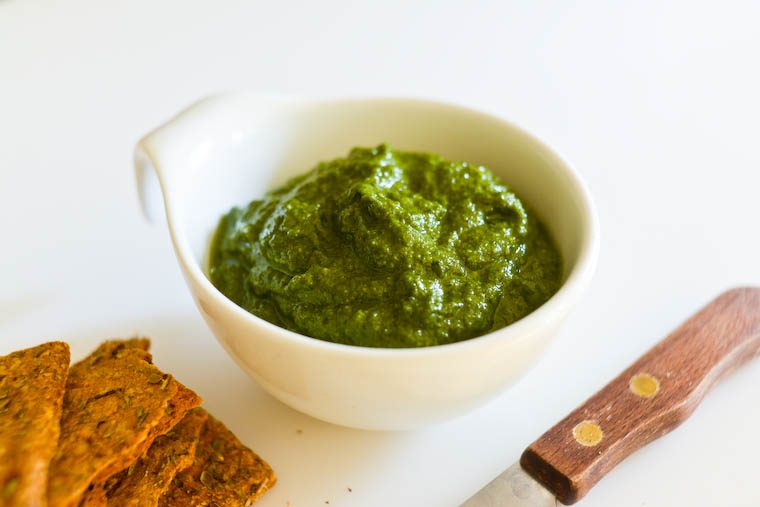 Ingredients
2 large handfuls of good-looking radish leaves, stems removed
30 grams (1 ounce) hard cheese, such as pecorino or parmesan, grated or shaved using a vegetable peeler
30 grams (1 ounce) nuts, such as pistachios, almonds, or pinenuts (avoid walnuts, which make the end result too bitter in my opinion)
1 clove garlic, germ removed, cut in four
a short ribbon of lemon zest cut thinly from an organic lemon with a vegetable peeler (optional)
2 tablespoons olive oil, plus more to get the consistency you like
salt
pepper
ground chili pepper
Directions
Put all the ingredients in a food processor or blender, and process in short pulses until smooth. You will likely have to scrape down the sides of the bowl once or twice.
Add more oil and pulse again to get the consistency you prefer. (This can also be done with a mortar and pestle; it's great for karma and triceps.)
Taste, adjust the seasoning, and pack into an airtight container.
Notes: Use within a few days (it will keep longer if you pour a thin layer of oil on the surface) or freeze.
Source: C&Z
Green Garlic Toast
Ingredients
 

Slices of crusty bread

½

 

cup unsalted butter (1 stick), softened

½

 

cup grated Parmesan

2 ½

 

tablespoons chopped young green garlic stalks, white and green parts

1

 

tablespoon minced chives

¼

 

teaspoon black pepper

¼

 

teaspoon fine sea salt, more to taste

 

Large pinch red chile flakes

1

 

regular (not green) garlic clove, halved
Directions
Heat the broiler. Place the bread slices on a baking sheet and broil them, flipping them halfway through cooking time, until golden on both sides. Keep warm.
In a bowl, stir together the butter, cheese, green garlic, chives, pepper, salt and chile.
Rub the toast with the cut side of the regular garlic clove, then spread with the green garlic butter. Broil toast again for 30 seconds to 2 minutes, until the tops lightly brown and the butter melts. Serve hot or warm.
Source: NYT cooking